Join a community of educators who believe in the transformative power of instilling empathy skills in youth
Become a Narrative 4 Certified Facilitator. ​​Start facilitating evidence based Story Exchanges in your classroom, youth group, or community.
​​Online CPD training for teachers, and youth and community workers
As a facilitator, you'll lead preparation, facilitate story exchanges, and guide participants through the process. Bring the power of storytelling to your group. Become a facilitator.
The training is valued at €150. 50% discount now available. Train for €75! Keep an eye on our social media for other offers. If cost is a barrier to you or your organisation, please get in touch. Group discounts available.
Here's what the 8 hour CPD looks like:
The Story Exchange (2 hours, delivered live on Zoom)
N4's Work and Application (4 hours, self-directed online course)
Facilitation Skills (2 hours, delivered live on Zoom)
Gain access to lesson plans and lead story exchanges in your classroom/community space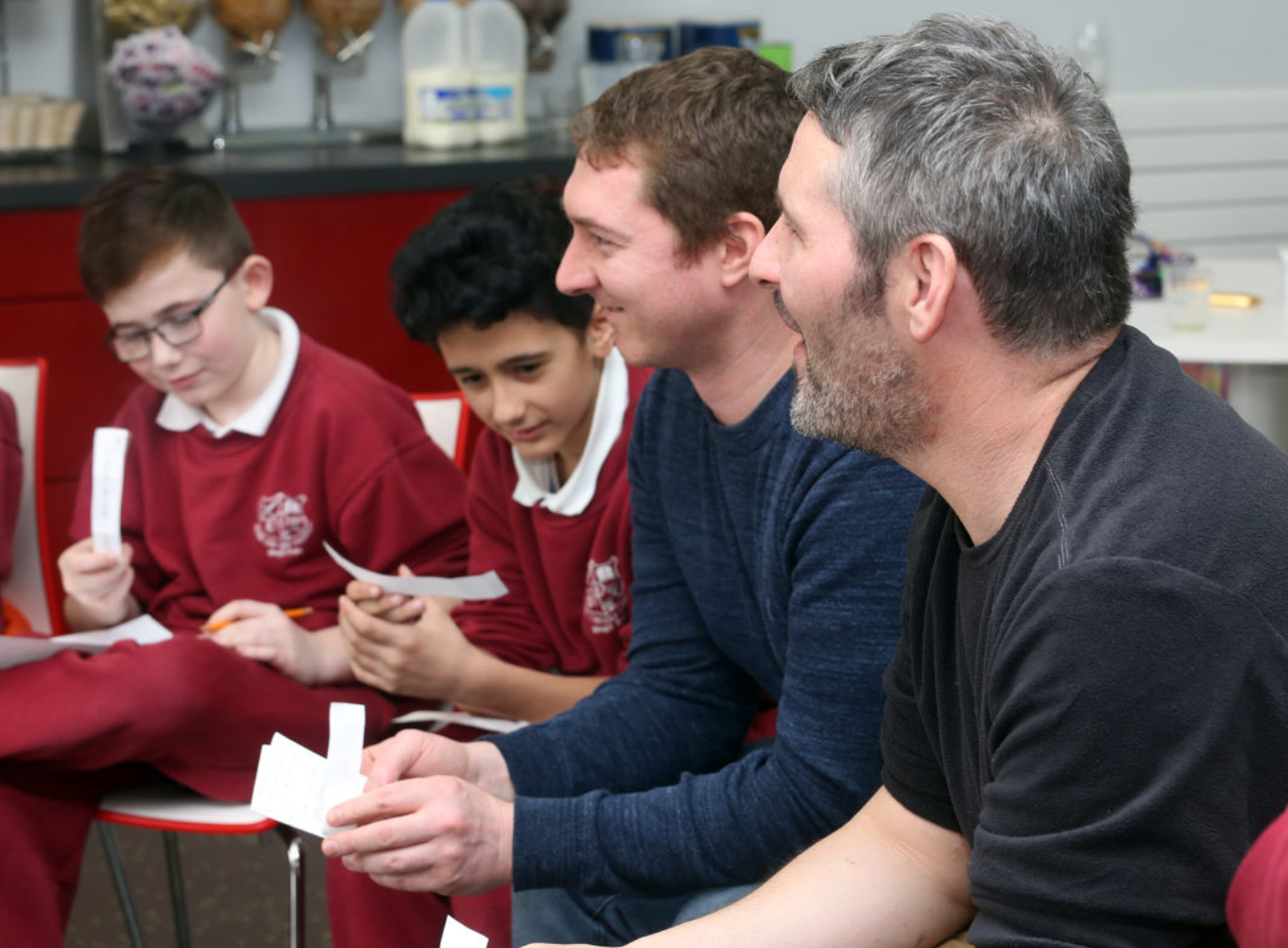 Upcoming training dates for Module 1
Tuesday, 5 December 2023 16:00
Tuesday, 12 December 2023 16:00
"The students at the N4 schools experienced all positive emotions more frequently than the national sample […] fear, discouraged, hopeless and sad were less frequent in the N4 schools" – Yale Centre for Emotional Intelligence
Resources
to support your facilitation
Narrative 4 training and tools give students and teachers the skills they need to build authentic connections that last long after the story exchange ends. See how we're here to support you.
This training has the power to make a long lasting positive impact on the world.

Aisling, Teacher
Limerick Education and Training Board/Foróige
It is clearly evident that the Narrative 4 Story Exchange has a major influence on the positive school experience for most students.

Patricia Gordon, Teacher
I saw a transformation of attitudes amongst the teenagers. They demonstrated a greater awareness of their own feelings. The Story Exchange opened up an undetected skillset.

Donncha Ó Treasaigh, Director of Schools LCETB
Former Principal of Gaelcholáiste Luimnigh